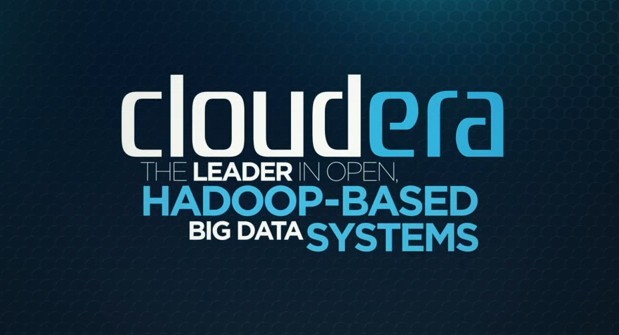 Cloudera is a United States-based software company that provides Apache Hadoop-based software, support and services, and training to business customers.
When we speak about certifications, Cloudera certifications are not the first ones which come to mind. It's a big mistake. Cloudera Certification is a dream for many Hadoop developers and Administrators, but it's not too easy and too hard.
Why go for Cloudera Certifications?
According to the Tom's IT pro website, Cloudera was listed as one of the top Big Data certification providers and Hadoop as one of the top four Big Data platforms in use today. One more important reason why you should go for Cloudera certifications is the fact Cloudera validates true specialists who have demonstrated their abilities to execute at the highest level on both traditional exams and hands-on challenges with live data sets.
And today we want to talk about some significant Cloudera certifications – Cloudera Certified Administrator for Apache Hadoop (CCAH) and CCA Administrator. It's important to note that the CCAH certification has been replaced by CCA Administrator.
The Cloudera Certified Administrator for Apache Hadoop (CCAH) certification proves that you have demonstrated your technical knowledge, skills, and ability to configure, deploy, maintain, and secure an Apache Hadoop cluster.
The Cloudera Certified Administrator for Apache Hadoop (CCA-500) exam is associated with the CCAH certification. It is an hour and a half long exam with 60 question assessment. This exam is available in two languages: English and Japanese.
NOTE:
After April 30, 2017 – this exam will no longer be available for purchase.
May 31, 2017 – the last exam session.
May 15, 2017 – the last day to schedule the exam.
All candidates may use their CCA-500 voucher for CCA131.
Candidates who have already purchased this exam before April 30, 2017, can find some useful information for preparation here. If you want to check your knowledge, ExamCollection website offers you free practice test which is an exam simulator to an actual certification exam.
But let's move to current certification which became a worthy replacement for CCAH.
Individuals who earn the CCA Administrator certification have demonstrated the core systems and cluster administrator skills sought by companies and organizations deploying Cloudera in the enterprise.
The CCA131 exam is associated with CCA Administrator certification.
CCA Administrator Exam (CCA131):
Number of Questions: 8–12 performance-based (hands-on) tasks on pre-configured Cloudera Enterprise cluster.
Each CCA question requires a solution of a particular scenario. Some tasks require making configuration and service changes via Cloudera Manager, while others demand knowledge of command line Hadoop utilities and basic competence with the Linux environment.
Time Limit: 120 minutes
Passing Score: 70%
Language: English
The peculiar features of evaluation, score reporting, and certificate you can find here.
Special attention should be paid to required skills. Here they are:
Install – Demonstrate an understanding of the installation process for Cloudera Manager.
Configure – Perform basic and advanced configuration needed to effectively administer a Hadoop cluster.
Manage – Maintain and modify the cluster to support day-to-day operations in the enterprise.
Secure – Allow relevant services and configure the cluster to meet goals defined by security policy.
Test – Benchmark the cluster operational metrics, test system configuration for operation and efficiency.
Troubleshoot – Demonstrate ability to find the root cause of a problem, optimize inefficient execution, and resolve resource contention scenarios.
We believe that you were convinced no one knows Apache Hadoop like Cloudera.